It has been over four months since I wet a line and needless to say I had a HUGE case of cabin fever. Steve and I set plans early in the week to take full advantage of what looked like a greate weekend of weather ahead. The plan was to head south to Otter Creek and Piute to try and get out hands on some chunky rainbows. The weather was much colder than expected with the low tempertures being almost 14 degrees less than forecast. In fact the lake iced over again and left a small area that was ice free for fishing that morning.
Today was the definition of working for your fish! We fished it hard for about four hours and managed to get 3 fish between us. Little did we know this was going to be the best of the fishing we would see today.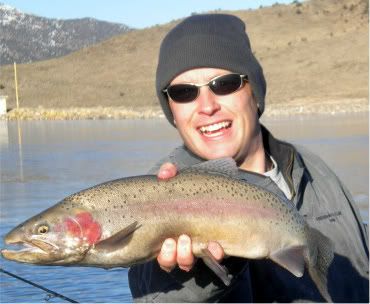 It started out good with a nice healthy male that came to hand!
We managed another two before we made our way over to piute. A little "redneck" engineering helped get the tubes to the next destination.
Puite still seems a year or two away from returning to form we saw little on the way of fish showing up on the finder and gave it 1-2 hours of good solid effort. It gave Steve the skunk job and I managed one fish.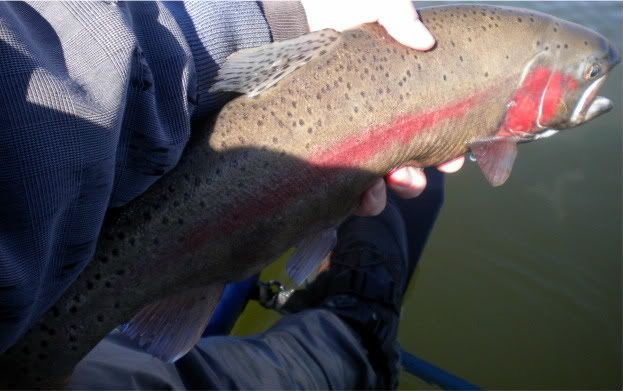 The day still had daylight and we have heard some good reports of another lake on the way home. We made the stop and found gorgeous weather and sunshine in fact I have a sunburn in March always a good things. Altough the reports were promissing we managed to only land 1 fish apiece at this stop and they were around 14″. Although it was a tougher day of fishing it was great to get out and enjoy some time on the water with excellent company!