I had a difficult fishing decision to make last weekend. I had an an offer to go and fish with a couple of guys I really respect on a mountain that I love, or fish in a spot I have not visited for over two years at one of the most beautiful places on earth YELLOWSTONE! When I first started fly fishing a few years ago this was a place I had fallen in love with. Wild beautiful fish, little fishing traffic, and some of the best scenery on the planet. The plan was to hit two still waters and two rivers in two days. We wanted to go light and fast so we chose for the meager accommodations and food: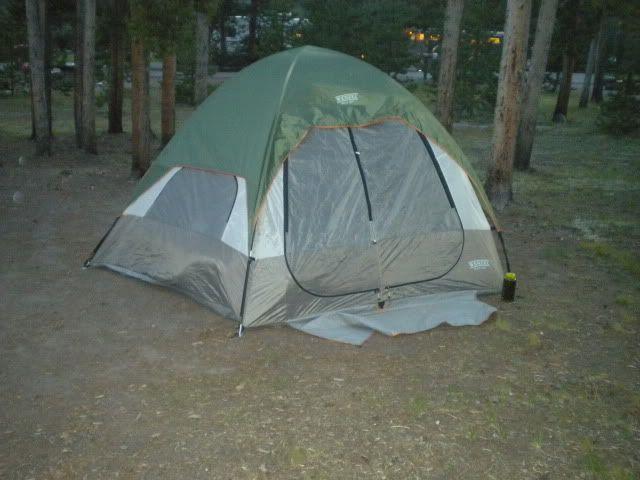 The plan was to get up at 3 am avoid the traffic and get to the NE part of the park and fish a popular still water 1/2 mile in from the road. I did not bring my pack in tube because I can handle a 1/2 mile even up hill logging the scadden. We ran into some traffic in the early morning hours: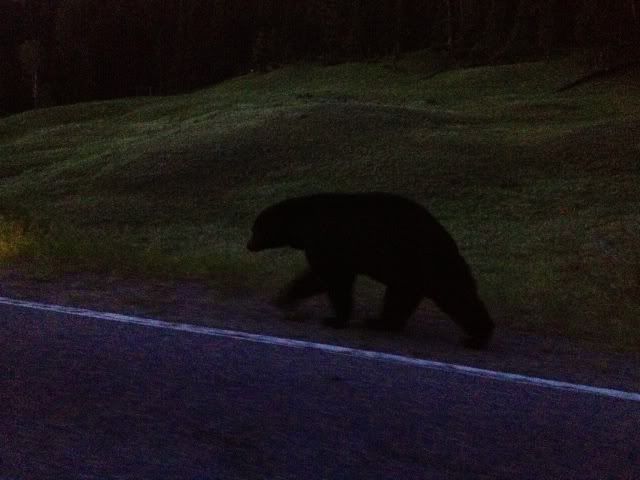 We arrived at the lake and to our surprise were the only car in the pullout! Looks like for a short period of time we will have the spot to ourselves! Looks like a picture perfect postcard: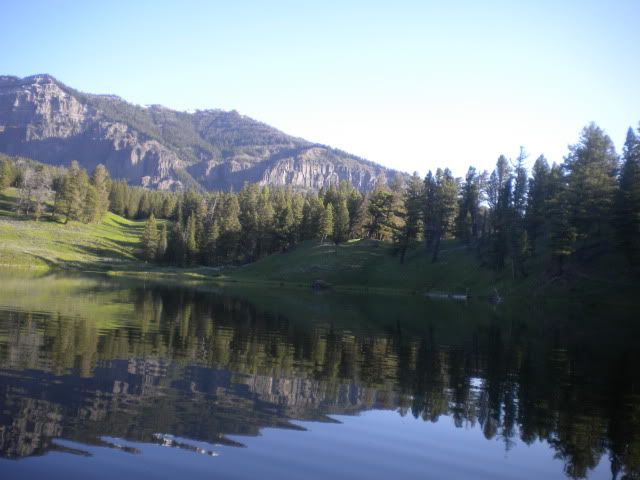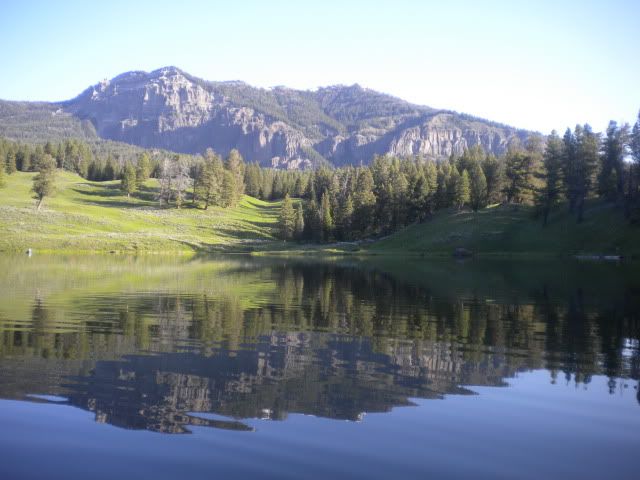 The inlet was closed to protect the spawning cuts but we did take a few pictures: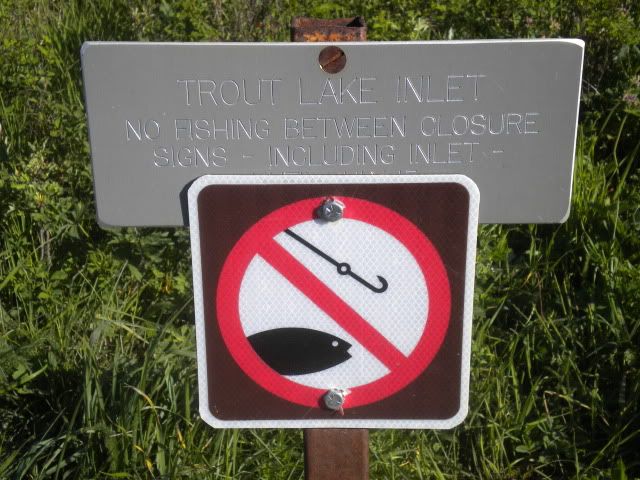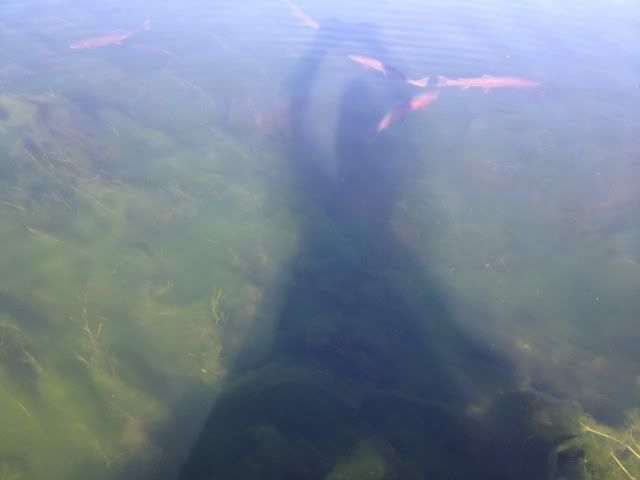 The fishing was very slow these cuts had their mind on fornication not eating, I did manage to get a couple to stop for a snack: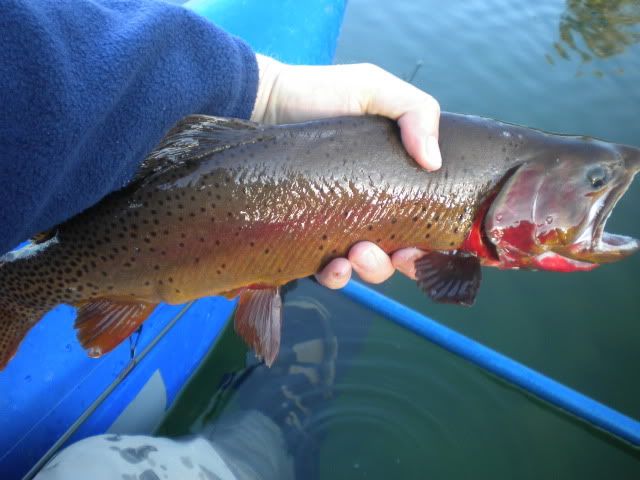 Our plan was slightly ruined by mother nature. She was not done shooting chocolate mild down the rivers just yet. Our plans to hike into Slough Creek were dashed and we scrambled to come up with an alternate plan. I have had my eye on a hike in stillwater lake for a few years and wanted to give it a try. Although it was on the other end of the park we packed up and headed over 2 1/2 hours of driving later we made it. I was regretting not having my pack in tube as I lugged this bad boy over 3 miles each way to the lake: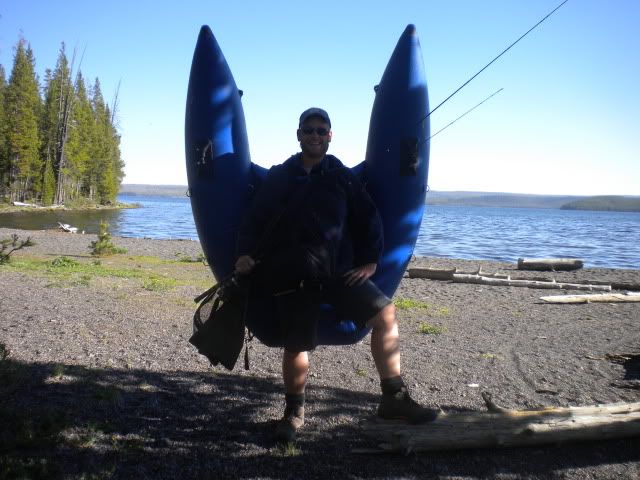 The place was deserted just like I like it even on a Saturday in Yellowstone! Not sure what to expect I started kicking out since we only had a few hours before we had to get hiking again. I was surprised at the first fish, a lake trout on the fly a first for me: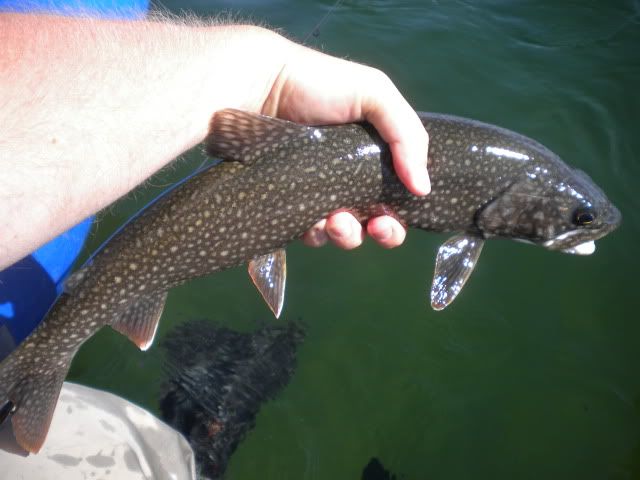 The next couple of fish were a nice surprise some quality browns, it has been a while since me and MR brown trout have tangled. I even managed to land my 2nd biggest fish in the park a 23″ brown!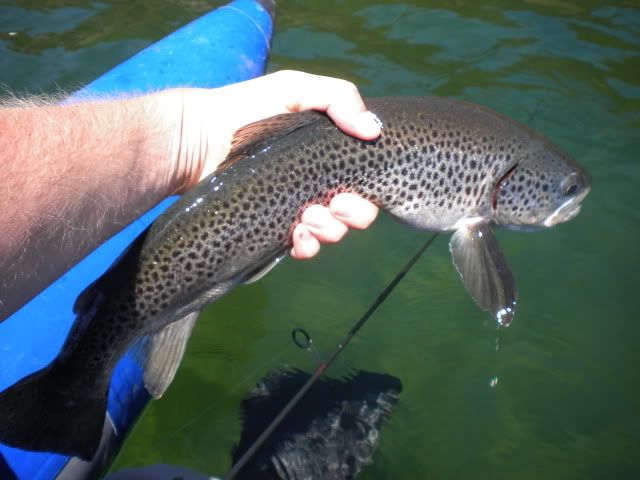 The rest of the day continued with as many 17-20 inch lake trout as we wanted to catch. My fishing buddy managed to get one cut but 90% of what we caught were lake trout! I snapped a shot of the boat before we headed back to camp, I will be back again for more exploration here:
The plan for the morning was to pack up early and hit Henry's lake in ID on the way home. This lake was known to hold some big brook trout and hybrids and I was on the hunt for both! It was a long row from the boat ramp to the cliffs area to fish but a great view along the way: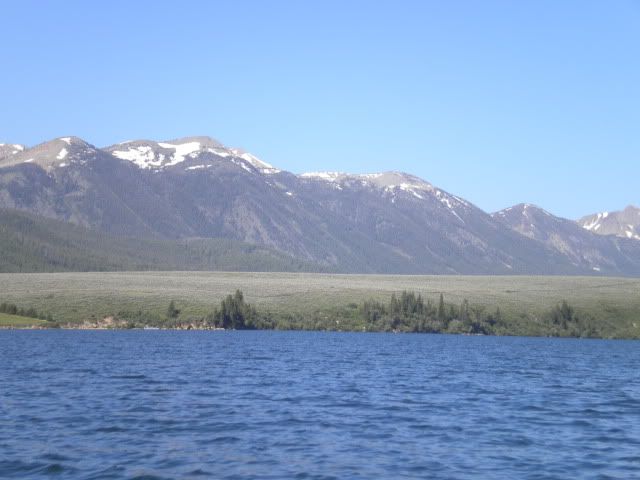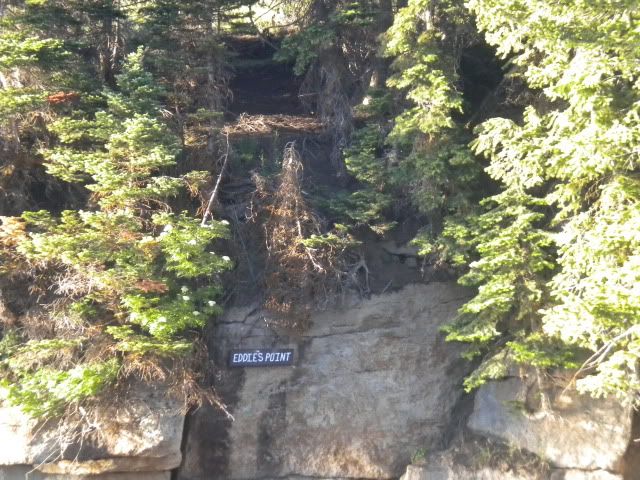 I did not find huge Hybrids or any brook trout and managed only a little better than a 1/2 dozen fish. They were fun and I will be back again to visit soon!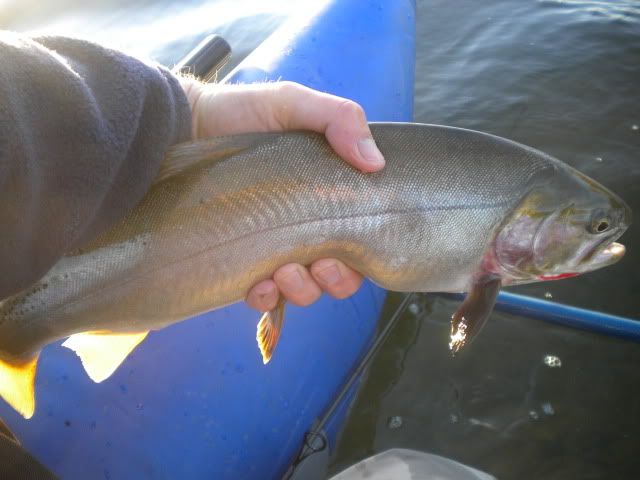 I did manage to get a cut to go 21″ but he wouldn't smile for the camera!
I hope you guys like reading the blog as much as I enjoy creating it!