Posted in
Idaho
on October 31st, 2011 by kyle
Its 8:30 PM here in Arizona.  I've been home for five hours and just now have enough feeling in my hands to be able to write a few words.  Myself and two dear friends spent the last three days fishing some of the best trout water in the world.  The weather was cold but worth enduring for some spectacular fishing.  After a short plane ride on Thursday I hooked up with Brandon and Everet in Idaho Falls.  We cruised over to Jimmy's for a few supplies then ate what I consider the best burgers on the planet at Snake Bite Grill.  Great start to what would be an epic weekend in Southeast Idaho.
Our first target was the Henrys Fork.  Everet struck first with a fat rainbow that pulled hard in the fast current.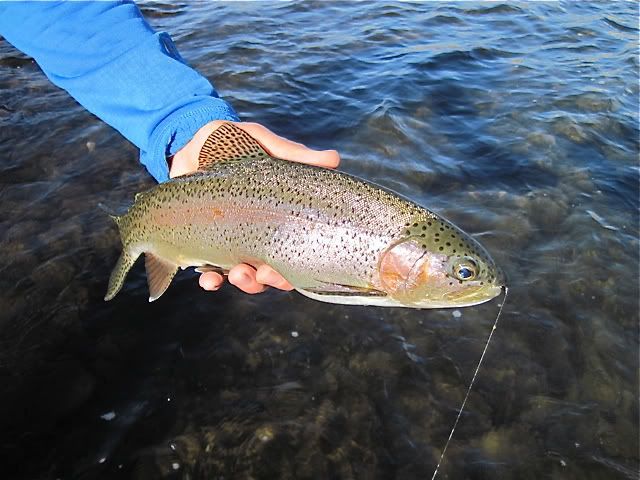 We got a bunch of white fish and a few smaller bows after that.  We headed up river and pulled over to view some rather large trout in a no fishing zone.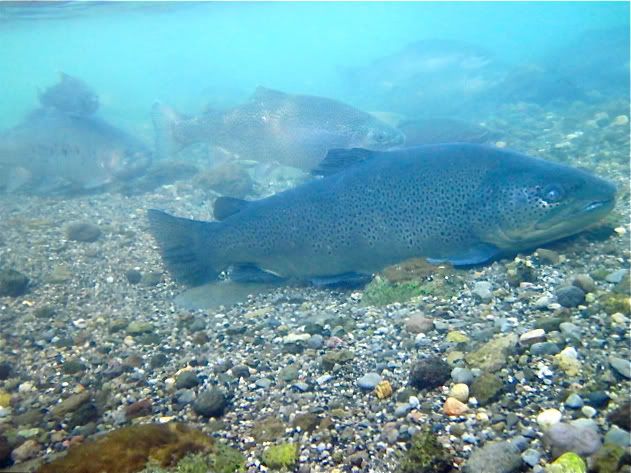 Oh well, further up the road we stopped an hiked down to Upper Mesa Falls.  Its an impressive sight and I couldnt resist the urge to throw a line just up stream.  The picture turned out pretty neat.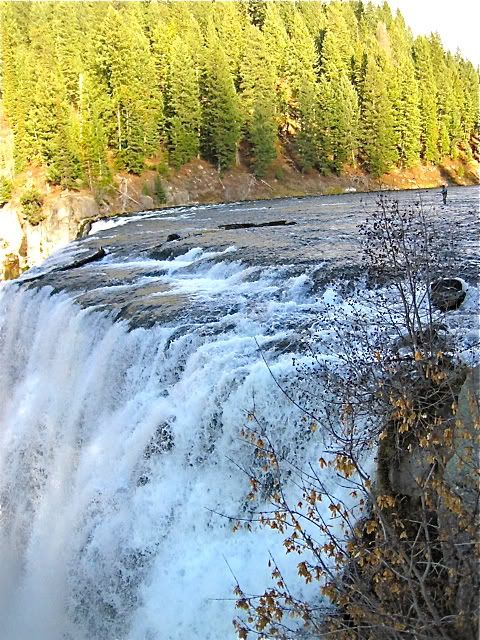 Day two we headed North to Henry's.  Stopping in Ashton for flies we ran into the man, the myth and the legend, none other than Bill Schiess.  He gave Everet a hard time about fishing and told us some great tales of Denny Rickards from this year.  Henry's definitely has its own culture and Mr. Schiess is as much a part of is as anyone.  Having just come from the Lake he pointed us to some key flies he ties.  Please excuse the cell phone picture.

Some days it clicks there, some days it does not.  From the time we arrived we had a steady North-West wind at about 25 miles per hour that made for tough fishing.  We still managed a few on the flies Bill recommended.  Always nice to say hello to the fish at Henrys.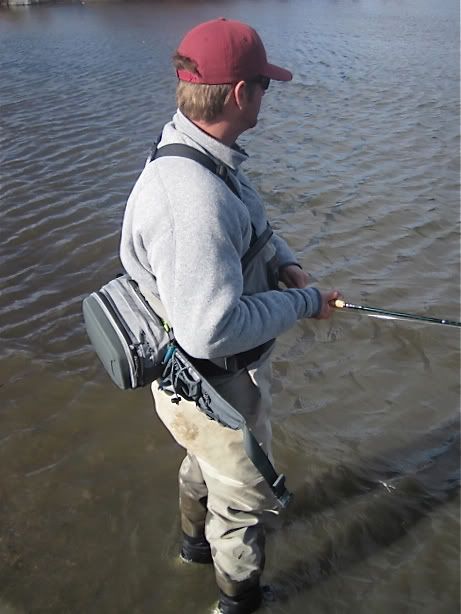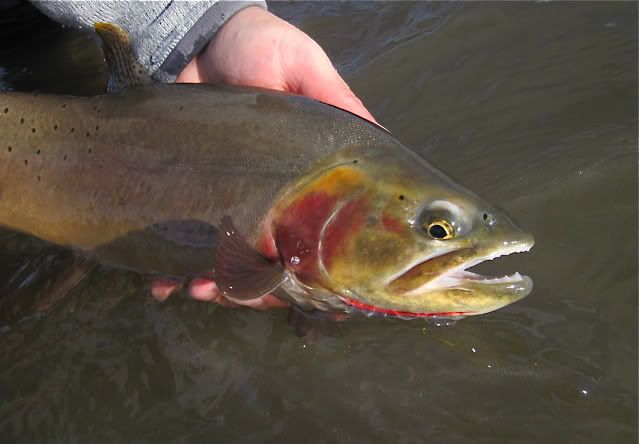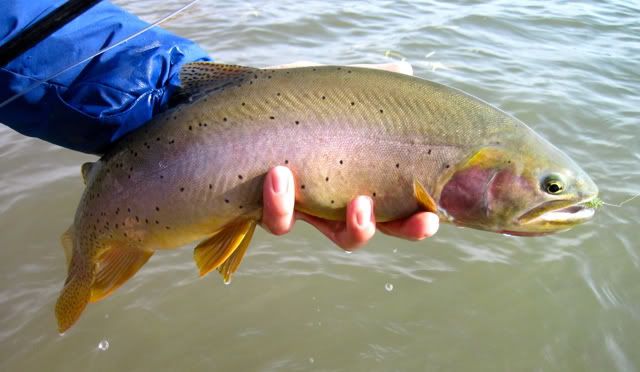 Having worked up quite the appetite we cruised up to West Yellowstone and sat down for two large pies at Wild West then hit some fly shops.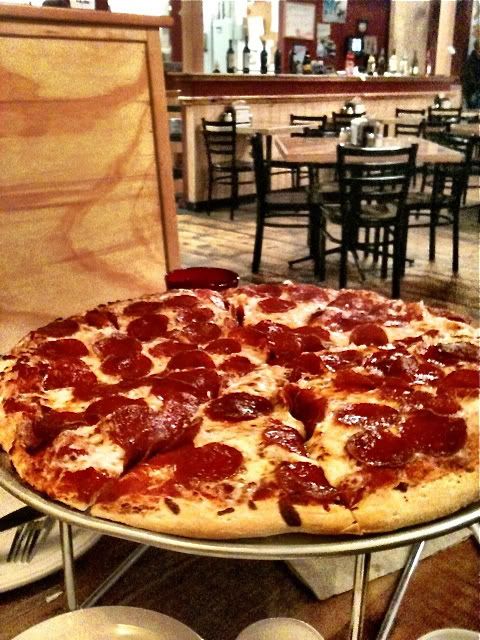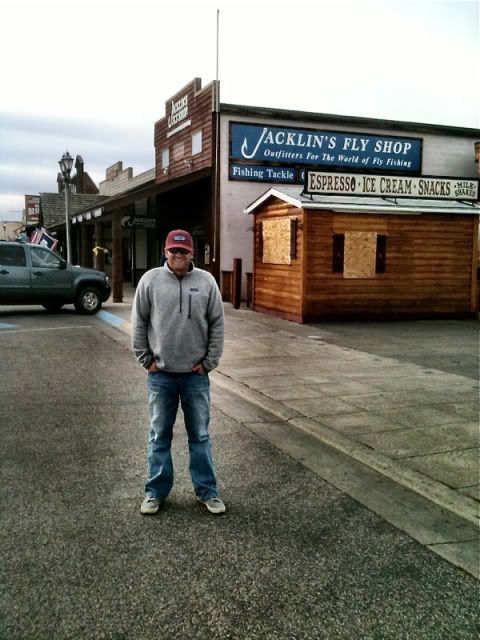 Back to Rexburg to tie flies that were lost and rest for another day on the water. As we passed Island Park the sky exploded with color and we pulled over to catch the shot over the Henrys Fork.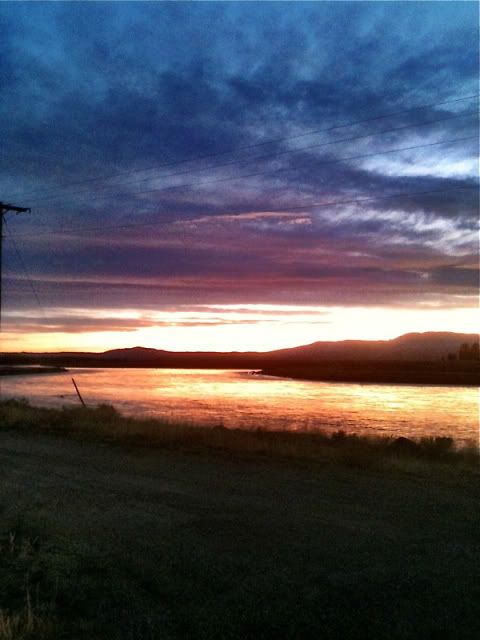 The next morning we headed out with high expectations for somewhere Everet has been doing very well.  This place did not disappoint. We walked the most productive bank and launched casts out to the drop off.  After some time the indicators would tank and on some of the hook sets the water would absolutely explode.  The fish that came to hand were almost unbelievable.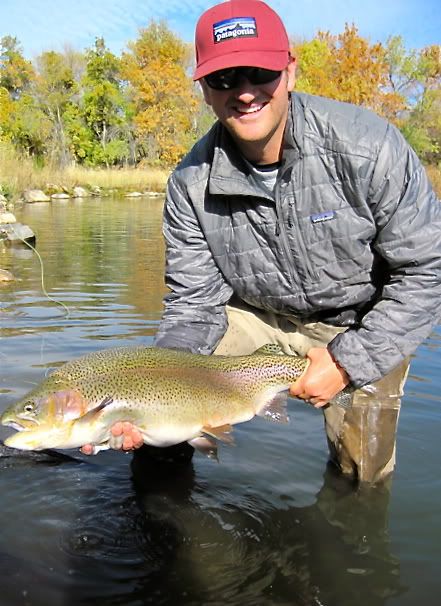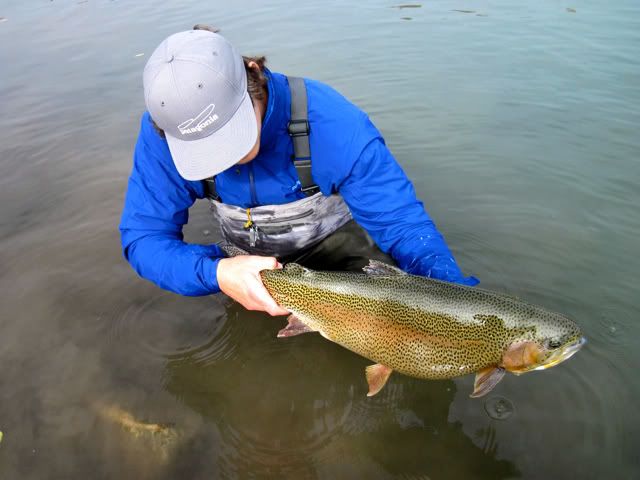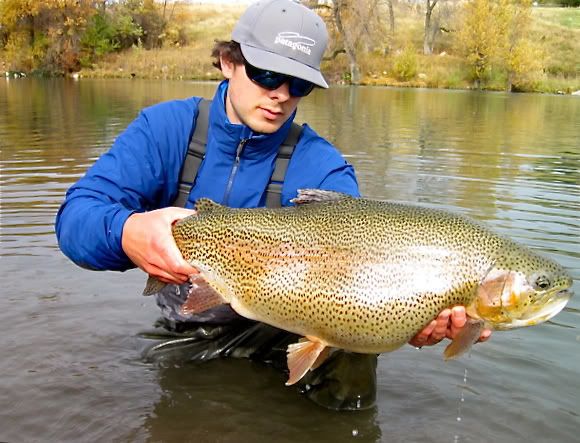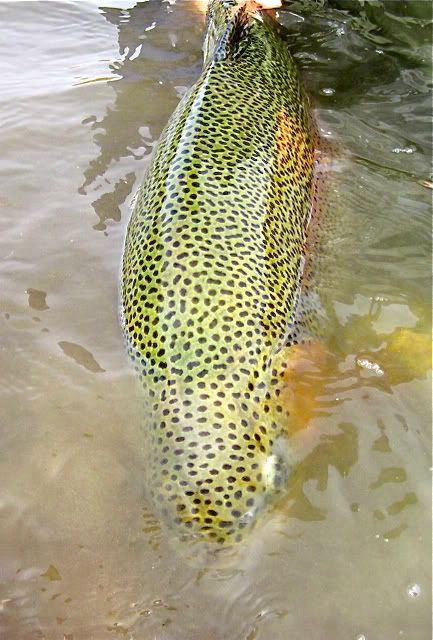 Thanks to two great friends for a most memorable weekend.  Everet is a great host and an even better fly fishing mentor.  Cant thank him enough for all the stuff he's taught me.  We are already planning our next big trip… we are thinking something involving salt water.