Posted in
Yellowstone
on August 12th, 2010 by kyle
Americas First National Park is an amazing place. This past weekend I had the great opportunity to visit it and fish for two and half days. I went with some dear friends and the fishing did not dissapoint.
The first day we hiked back to second meadow on Slough Creek. There were signs everywhere about Bear danger but we were well equiped with spray and a hand gun. Although the hike was long, 15.2 miles according to the GPS, the fishing was fabulous for 15-18″ Yellowstone Cutthroat.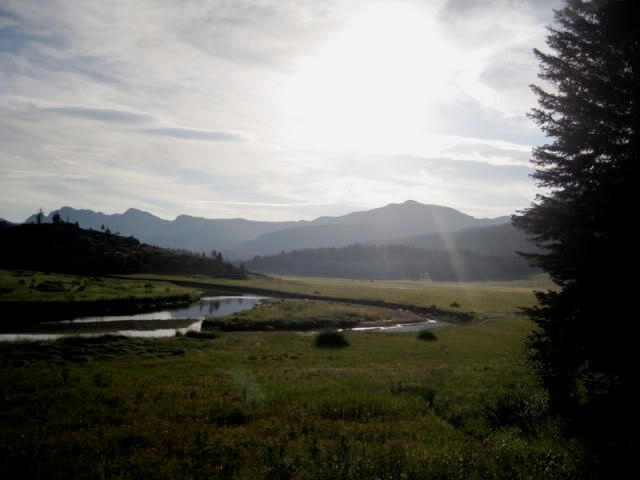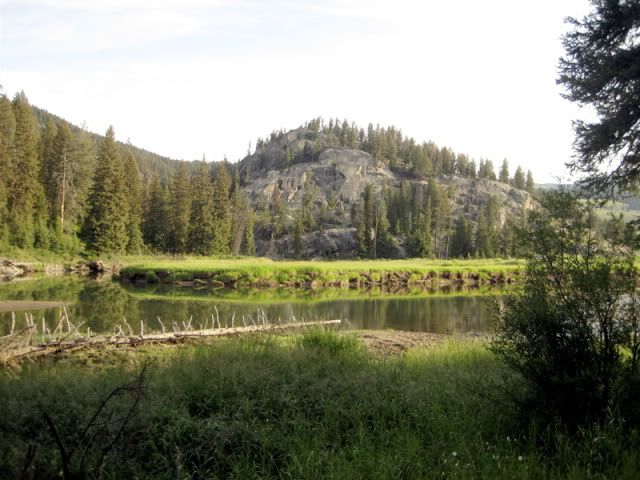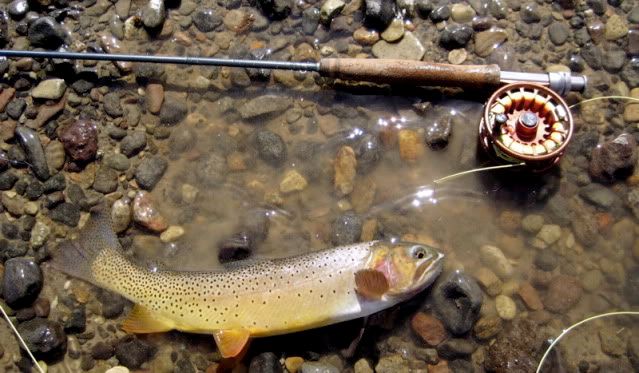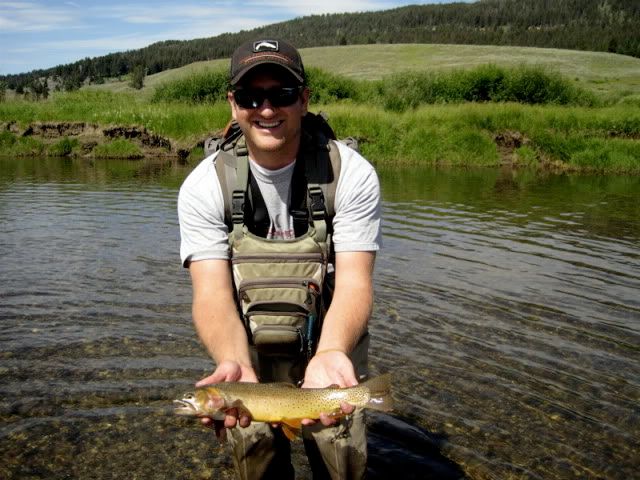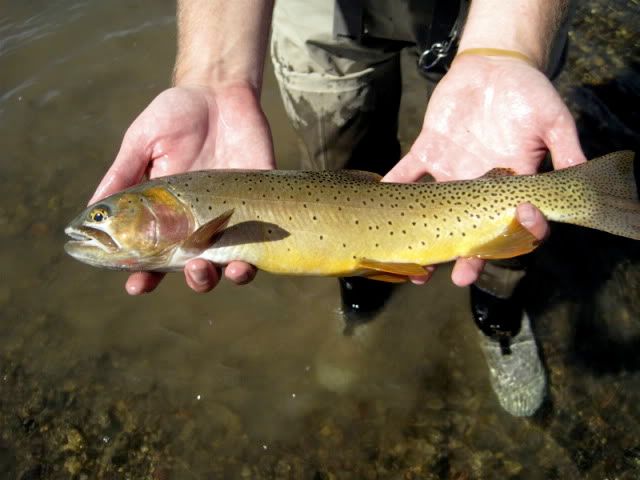 My eleven oclock the fish started to feed on top and we caught them until we left on an X Caddis and Pale Morning Dunn imitations.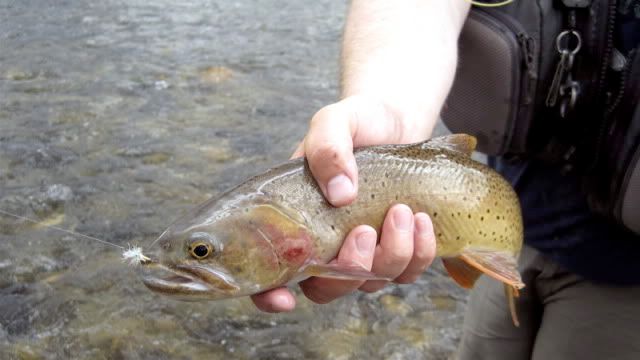 After a Dinner of Ribeyes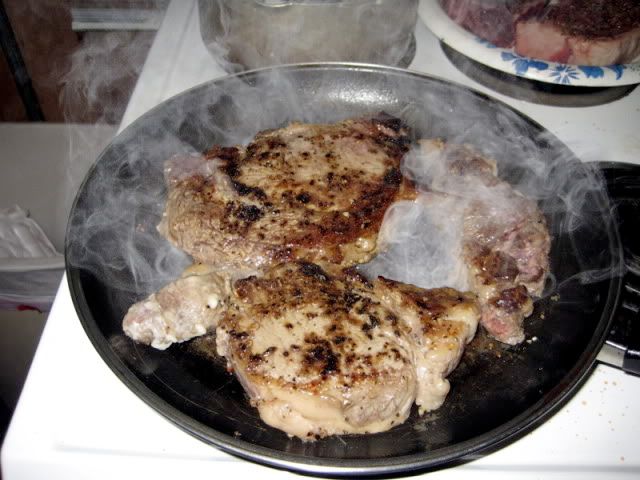 some TLC for the feet, and a good nights rest we were at it again.
Day two was a still water day. Our goal was Lewis Lake in the morning and Trout Lake in the afternoon. We saw lots of animals on the long drive to the South part of the park in the morning.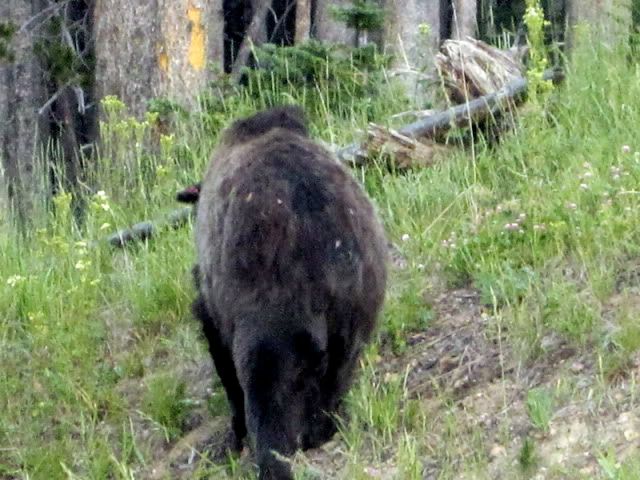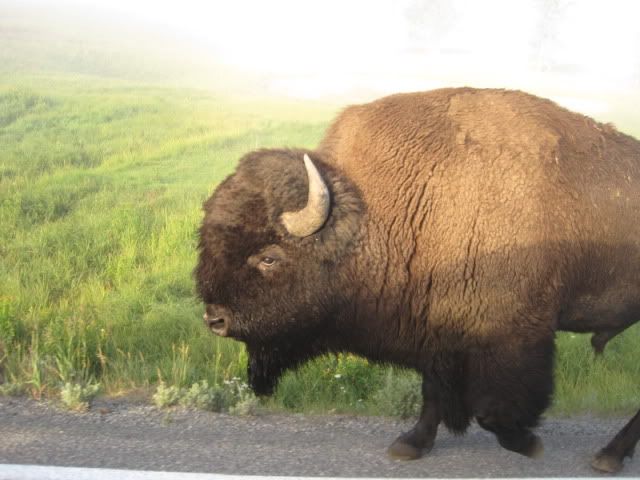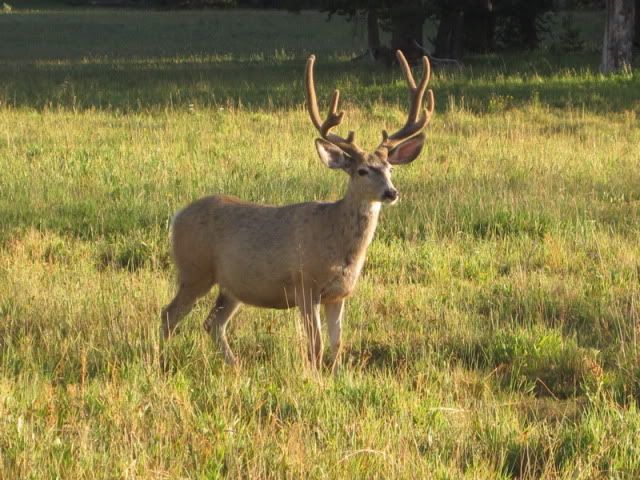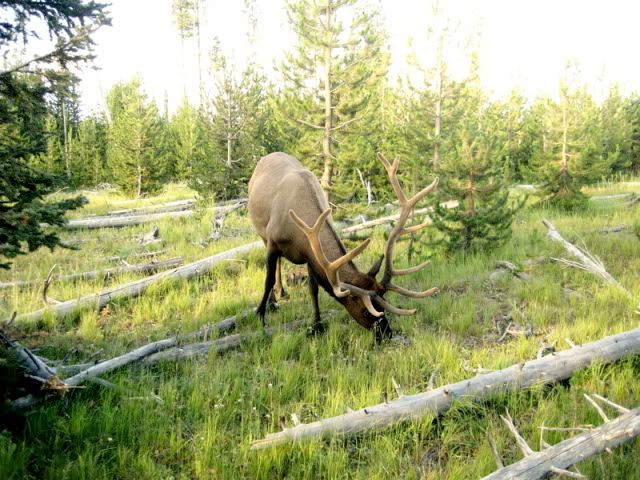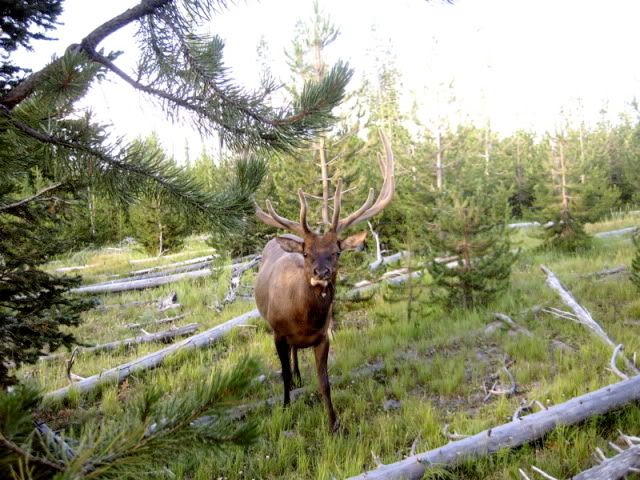 Lewis Lake turned out to be somewhat uneventful but it was beautiful none the less.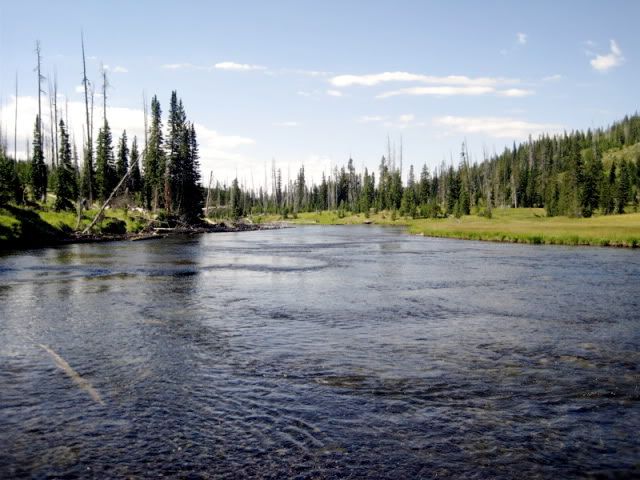 I got poured on for a bit.


And did manage one Brookie.


On the way back to Trout Lake we stoped at Yellowstone Falls for a few pics then got caught in a "Bear Jam" a few miles further. The sow grizzly and two cubs were down about 250 yards from the road but that didnt stop the hoards from stopping to look. The Bear is the Brown spot on the top of the grassy hill in the bottom of the pic.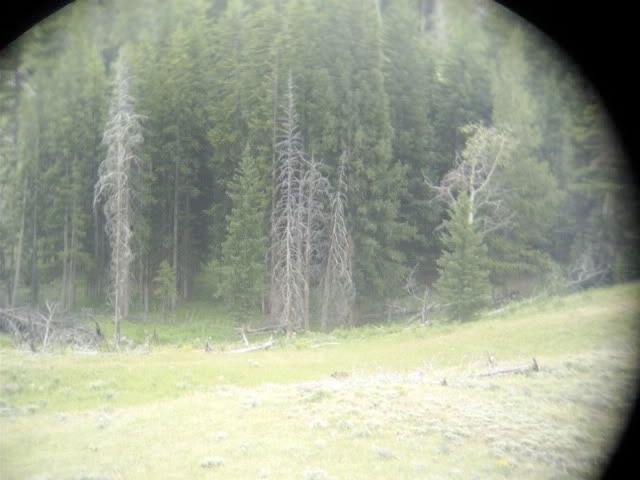 We hiked the 1/2 mile into Trout lake with the tubes on our backs and were rewarded for our efforts with this.


It rained again but when it cleared a big double rainbow was the end to a gret day in the Park.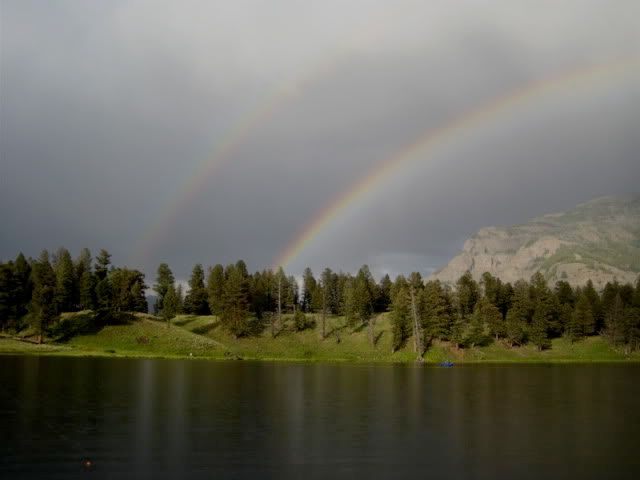 Day three was a short fishing day with lots of driving. We woke up, packed, and headed for Soda Butte.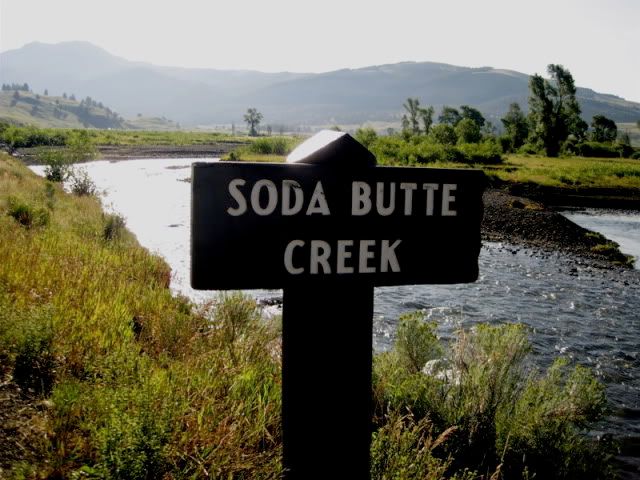 After matching the hatch we were into fish again.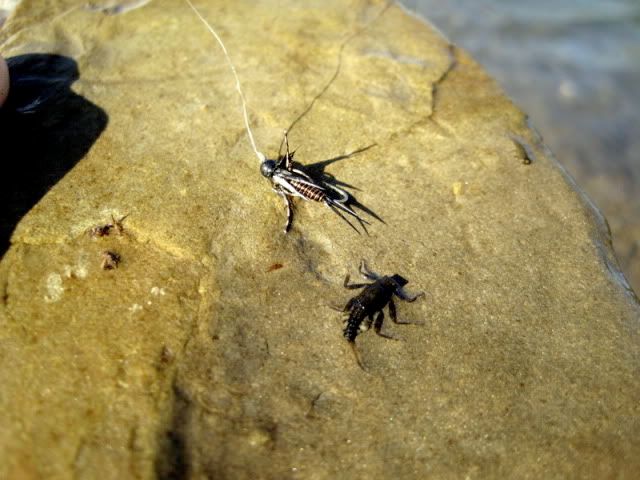 My biggest fish of the trip came in the last 10 minutes of fishing. This 19 inch healthy Cutthroat is, to me, one of the symbols of Yellowstone.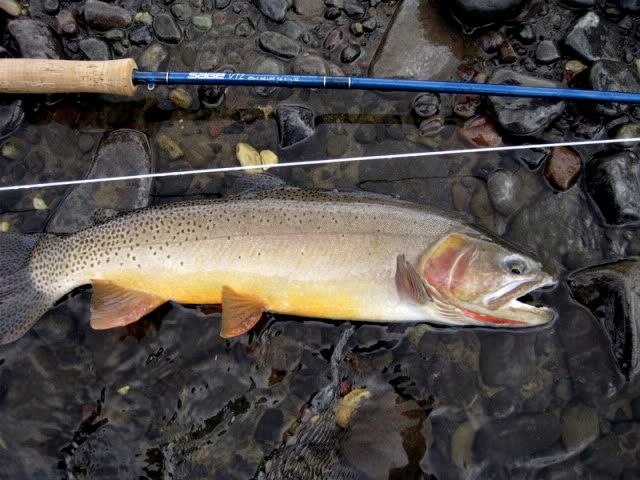 These fish are survivors. The park has not been stoked with trout since the mid '50s so this fish, his father, his fathers father, and so on are and were 100% wild. Yellowstone is truly one of the last wild places in the lower 48. It was a privelage to be a part of for a couple of days. Hopefully i'll return back soon.