Posted in
Idaho
on October 19th, 2010 by kyle
Haha Truer words were never spoken. Let me preface this by saying that Family, the Gospel, and important life decisions bring true happines but this is my fishing blog! Fishing is a great stress release, a way to recharge batteries. But fishers are a rare breed of humans. People ask me about it all the time saying things like, "Why do you get up so early to catch a slimy fish", or "How much money do you have tied up in fishing rods", or "Why would you drive so far to do a hobby".
Yesterday answered all these questions in one 12 hour day of fishing with a close friend. Idahos Henrys Lake is a phenominal fishery, probablly top five in the Country. So full of life and so beautiful. I was lucky enough to have the best "guide" in Idaho to help out with my less-than-stellar rookie casting, fly choice, and sometimes poor attitude. I'm learning though and have great friends to teach me.
We fished one of the little bays early and caught a few fish. Everets casting is incredible and he was launching leeches like 70 feet with ease.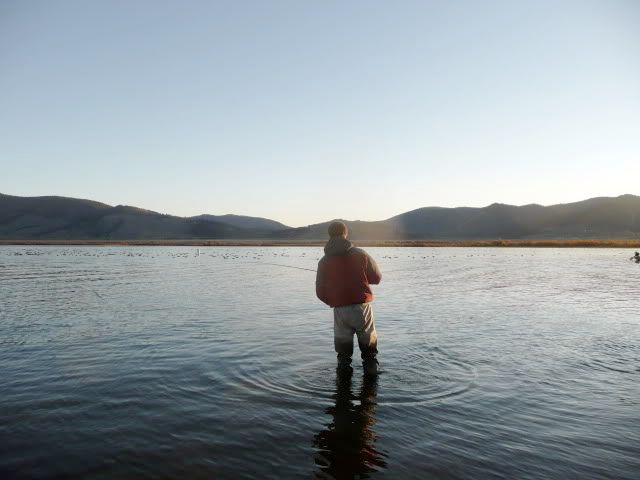 The morning bite was a little slow but we managed about 15 in the first few hours. Everet tagged a good one. The Yellowstones in Henrys have the best dark color with rosey cheeks and dark slashes.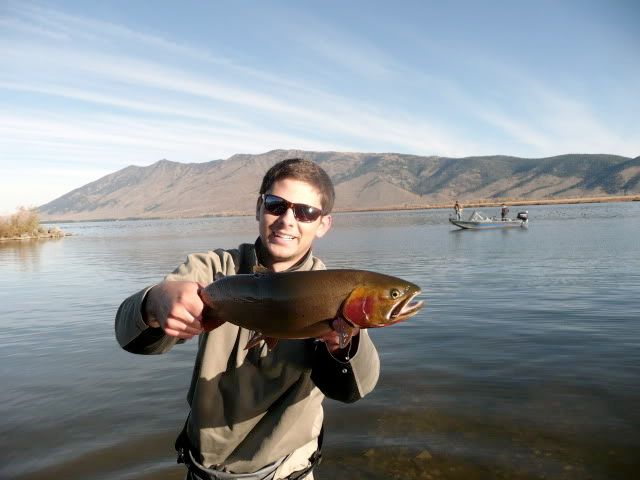 I love the West, I have been able to watch countless sunrises over my young lifetime. Yesterday I had to sit for a minute and take it all in. The five weight got a break in the warm morning light. As many of you know, I am moving to Arizona in a few months so I am enjoying the fishing up here while I can.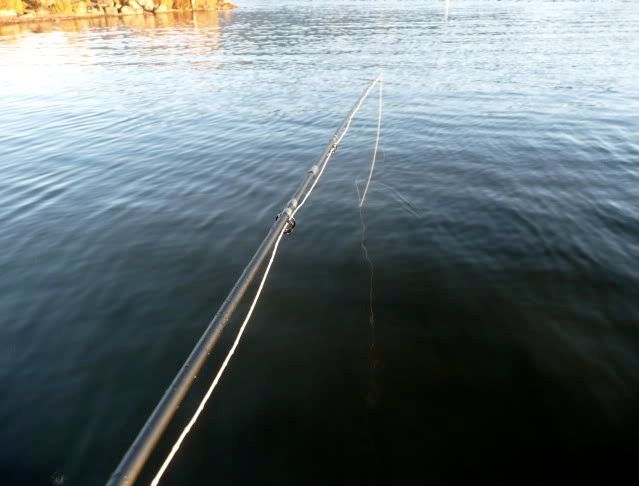 We spent early afternoon, until about 2:30 pm, hitting other spots around the lake. My car got lots of funny looks with two pontoons strapped to the top. We caught a few around the lake.


Then the wind came up which we were hoping for all day. The perfect chironomid chop!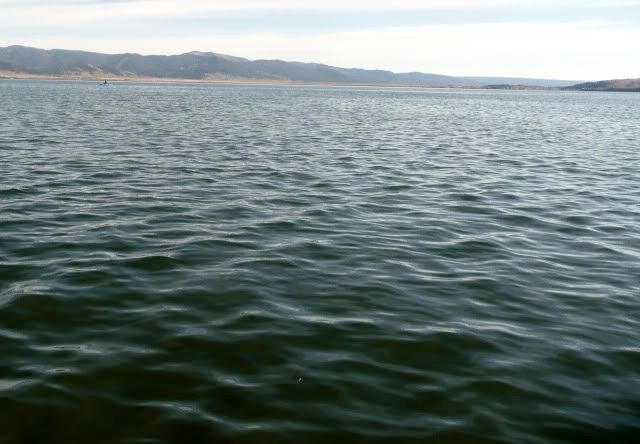 The fish thought so too!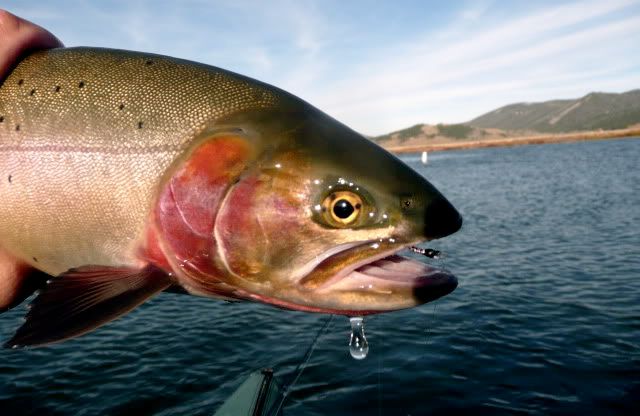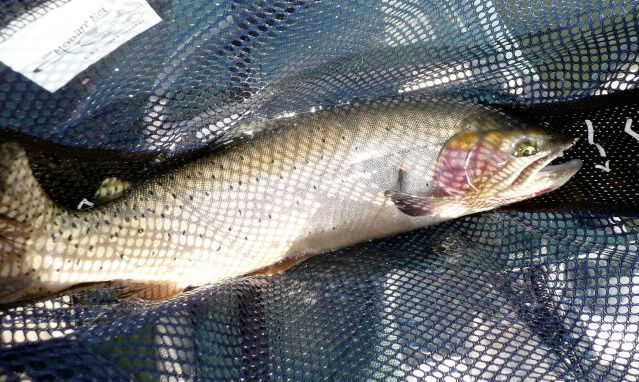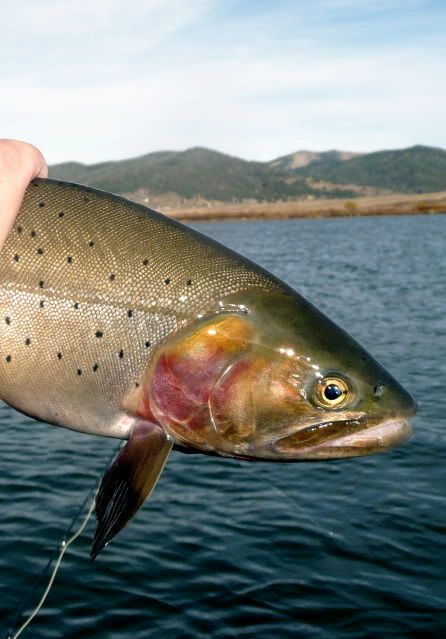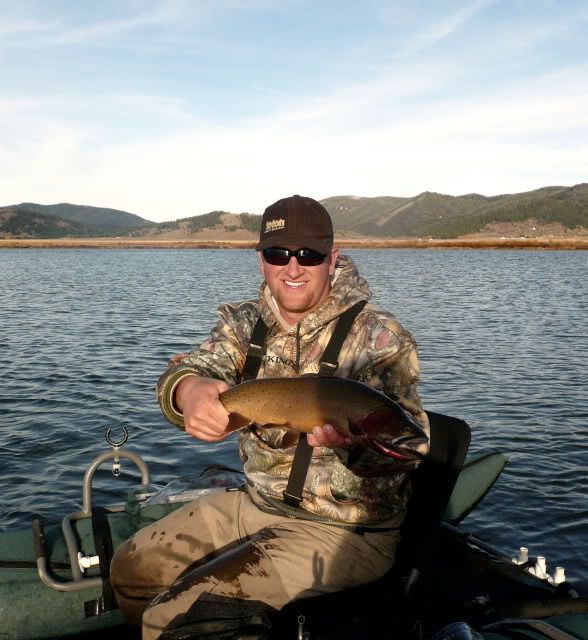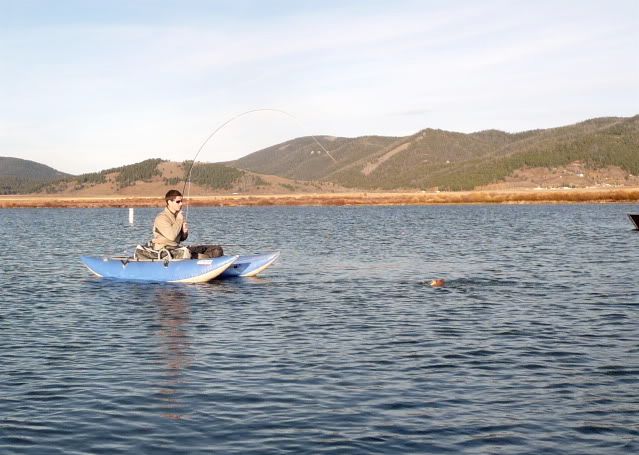 Though fishing is hard to explain to those that dont fish, its truly something special. Fresh air, beautiful surrounding, making good friendships, oh yeah and the fish are nice too. ;D The truth is that its about the whole experience and when one experiences that, its not just the fish that get hooked. It makes 10 hours of driving, 12 non stop hours of fishing, $1,500 of equipment and no sleep all so worth it.