Posted in
Utah
on November 13th, 2010 by kyle
Fall continues to be incredible. Last week I was discussing the Brown Trout spawn with Jack from Arizona. He mentioned a spot to me I hadn't been to in a while.
Josh wanted to fish today and I don't know anyone with more experience with Browns during the spawn. We ran up to check it out and OH MY GOSH!! Havent ever had a day like today on a river. Browns were willing and big. Most of them stretched 20 inches with a few going 21, 22, and a little bigger. I was way under gunned with the 5wt, should have taken the 6 but the reel's still on the way. All fish fought like crazy and one took me to my backing. Not much else to say…. here are some pictures.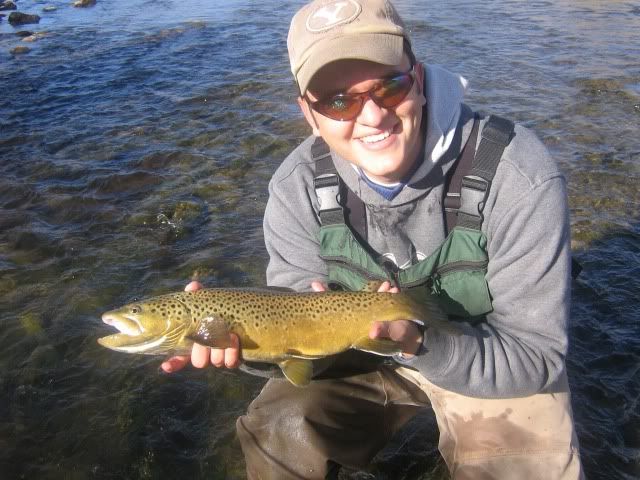 Josh tied some awesome flies for the trip and was great company. Today was one for the books. I'M NOT READY FOR ICE!!