Posted in
Idaho
on May 17th, 2011 by kyle
I'm sitting here on my friends computer on a total fishing high. If you have never experience one, it feels like a sun/wind burned face, sore legs from wading rivers and kicking against wind on a stillwater, burning eyes from lack of sleep, and a permanent smile with memories that have just been made replaying in your head. The last three days have been incredible. I flew up from Gilbert on Friday morning. When I landed in Idaho Falls my friend Everet and other friend Brandon were waiting with the car loaded. We were ready to fish.
We headed to a backwater of the Snake River in search of 20-30lb Carp that would be willing to take streamers put right in front of their giant heads. When we got there the carp were in the shallow water and looked like slow cruising tanks over the light colored sandy bottom. With some practice, Brandon and I got proficient casting the seven weight rods and large streamers into the never ending wind of the area. Everet guided us to some brutes, Brandon struck first with a 20lb freight train that went deep into his backing as the drag sang.
The fish swam off strongly and we were back at it for more.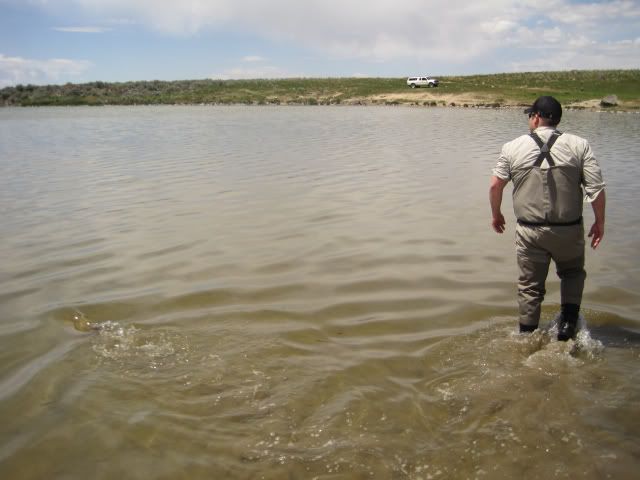 From there it was fish after fish for the next two hours… our arms were burning but there were more fish to catch.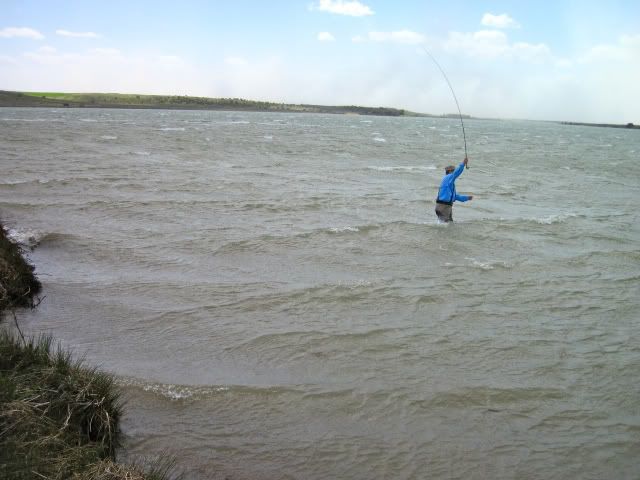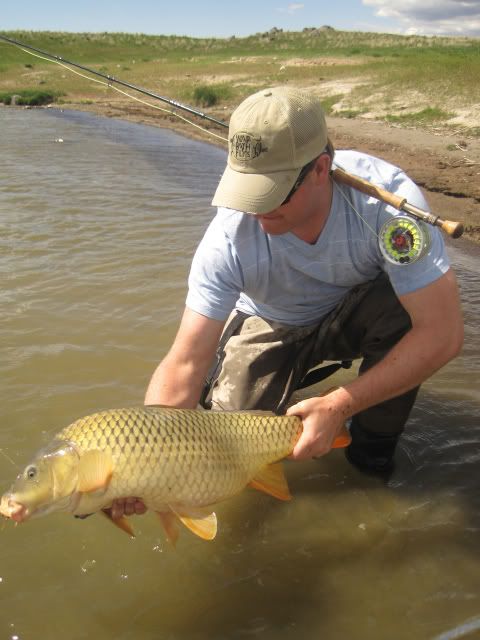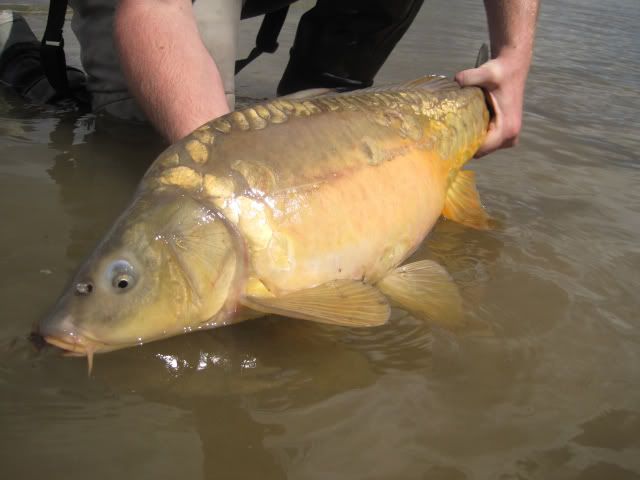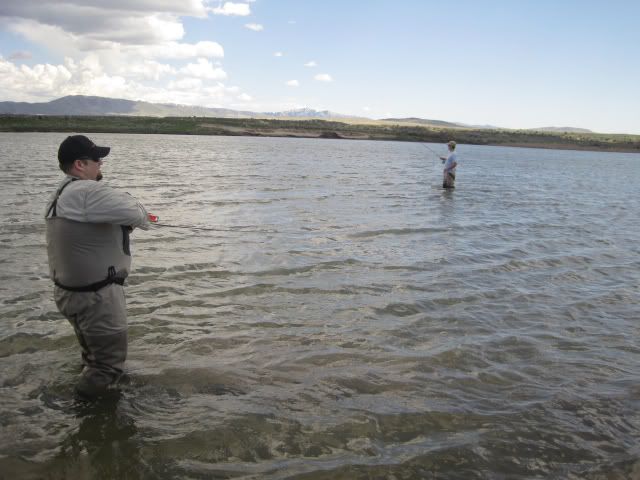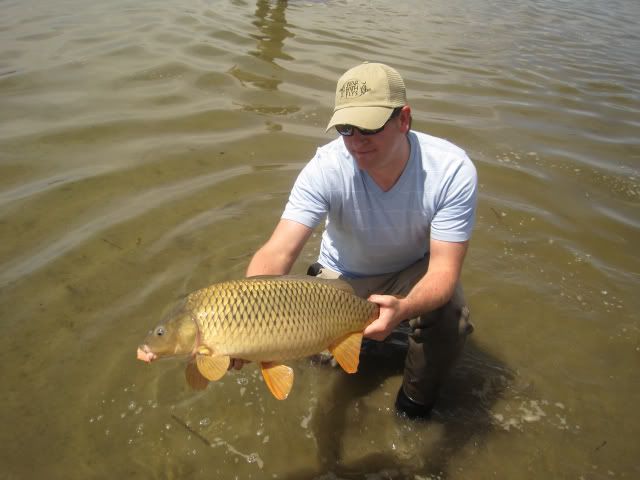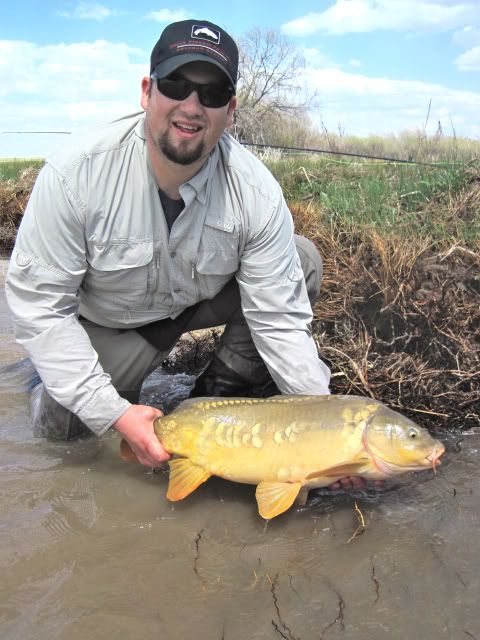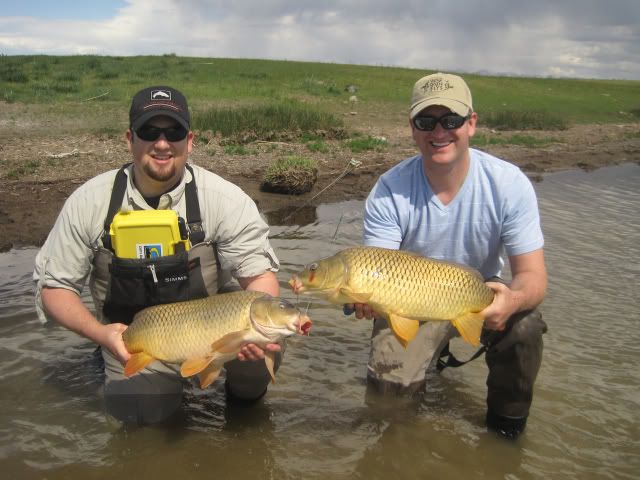 Day two found us 150 miles to the North at Clark Canyon. It was the first trip for any of us to this stillwater but with some help from friends before the trip we found a good area. Its a beautiful lake and the fish cooperated. Loaded for battle.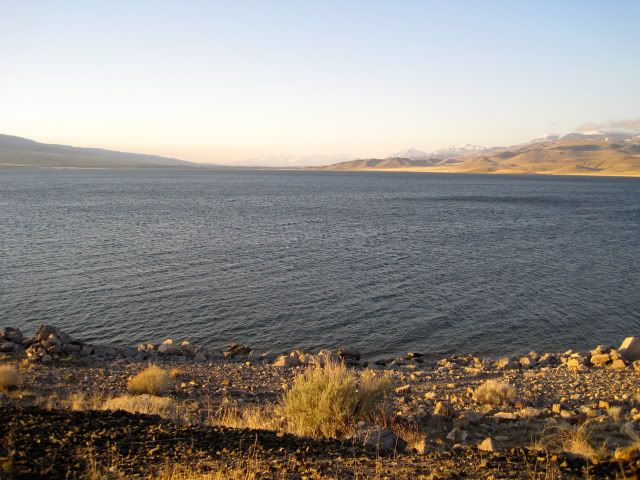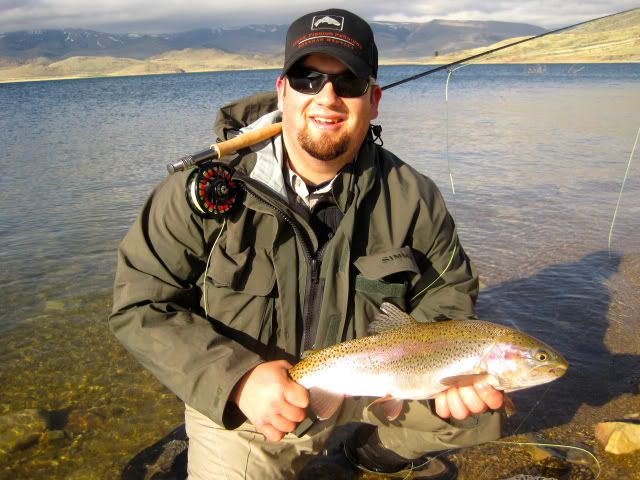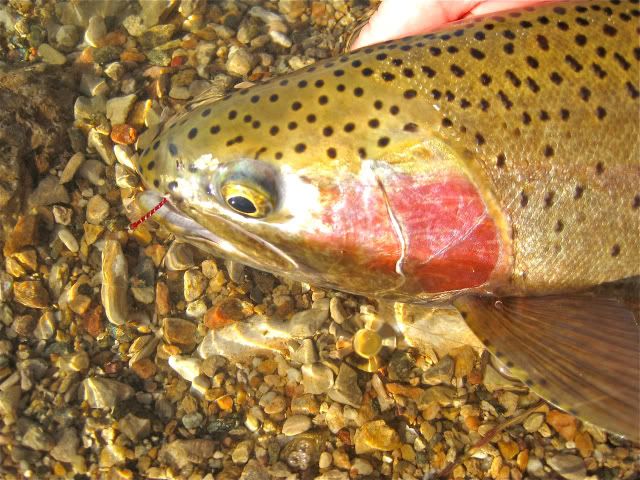 By noon the wind was too much at Clark so we got a wild idea and drove 60+ miles on dirt roads over the mountains to Island Park. From there we went North, passing Henry's and ended up on the Madison. Lots of snow and ice still at Henry's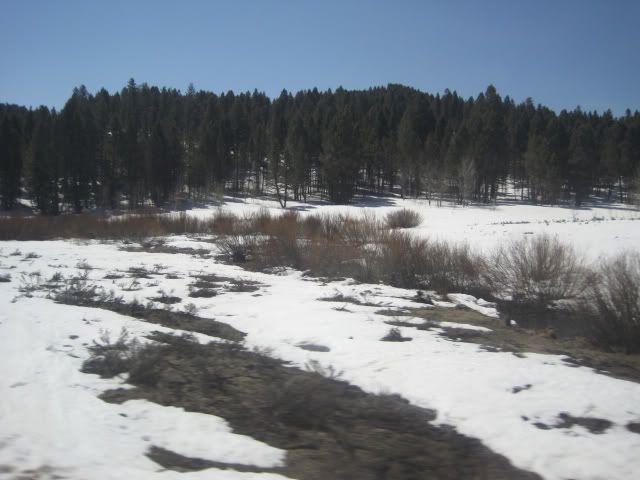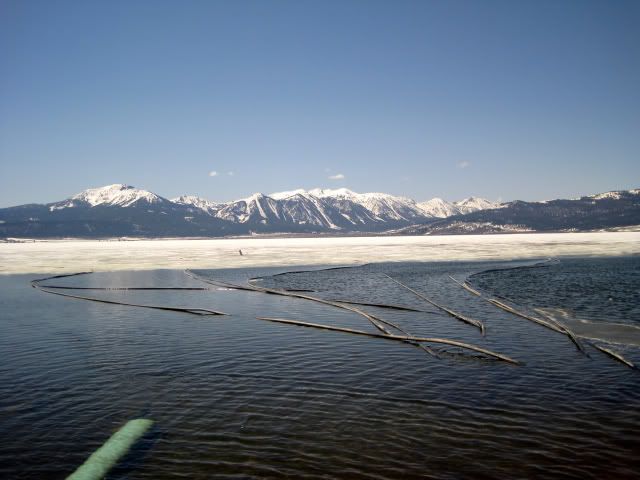 The Madison between the lakes is one of the most scenic rivers i've ever fished. It was also loaded with guys when we arrived so the three of us made the treacherous wade across the high river to the far bank away from the crowds. This proved to be worth it as we landed lots of Bows in front of skunked and not so happy anglers on the other side of the river. Hot flies where big rubberlegs and Higas SOS.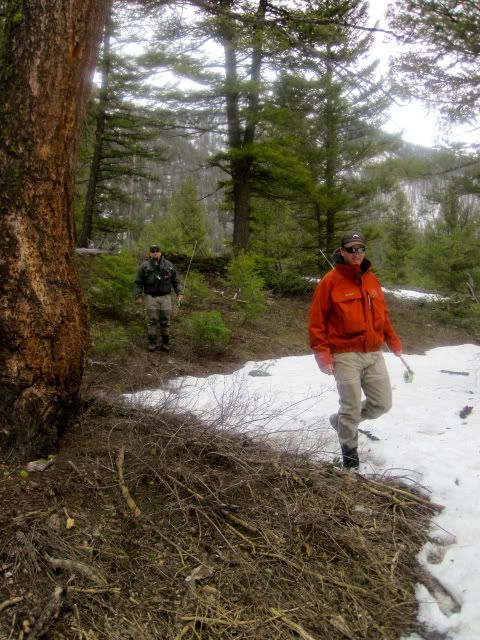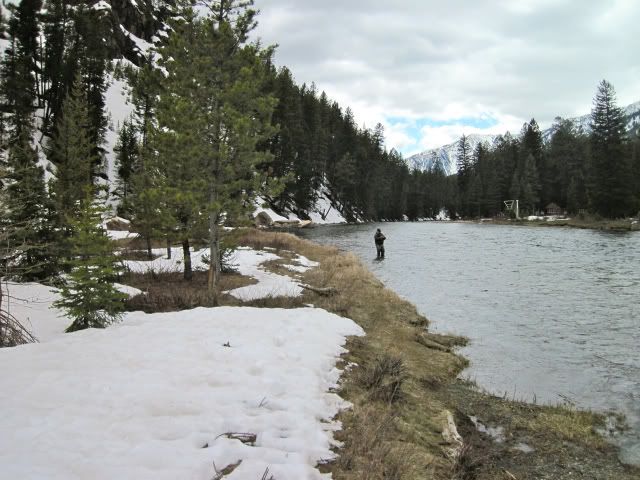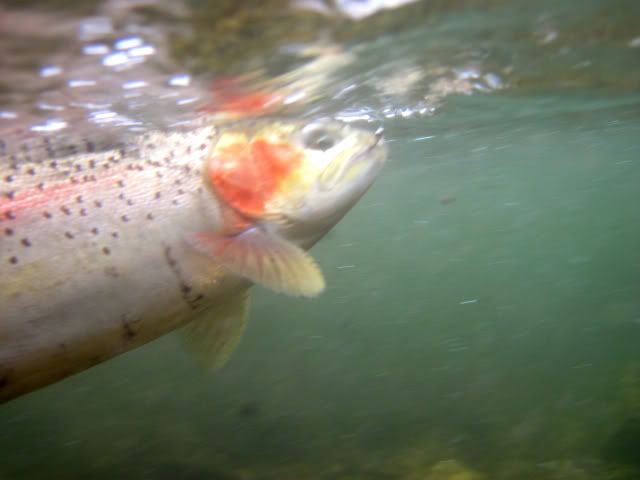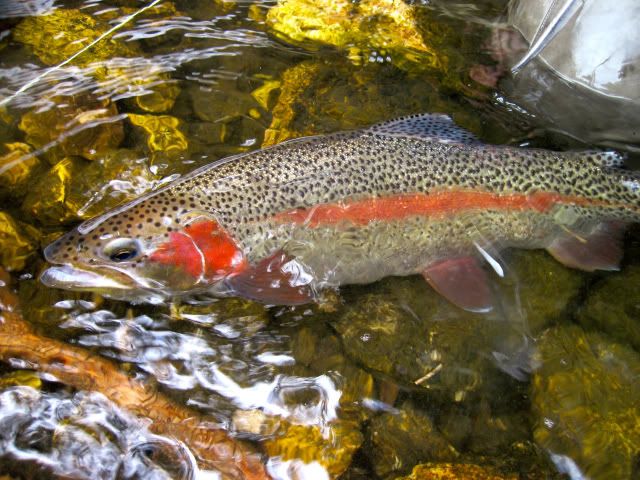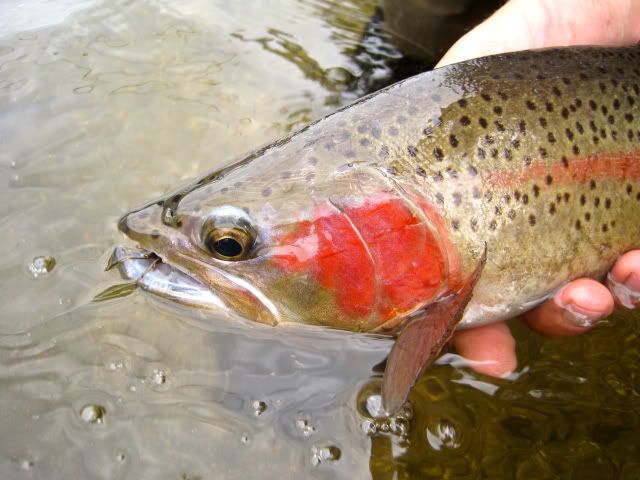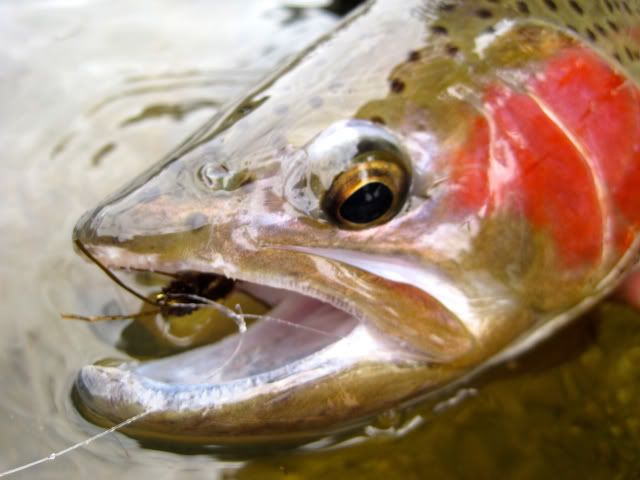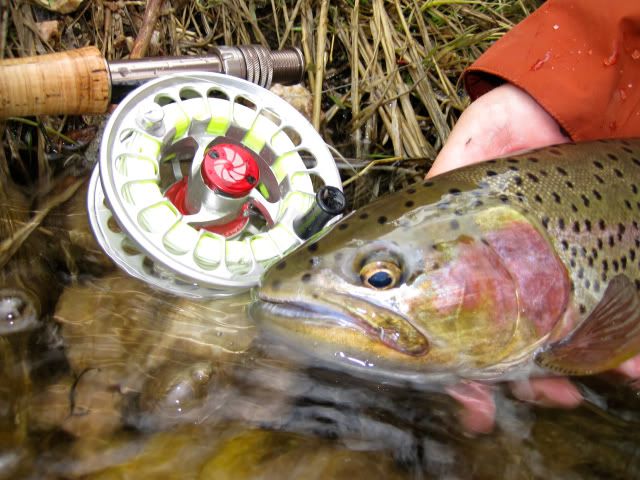 What an amazing tailwater. Bows were all strong and had beautiful colors.
Day three we headed the opposite direction and fished Chesterfield in the morning. Wind was our nemesis this trip. It blew about 50 mph all day at Chesterfield. We lasted about three hours and managed a few fish. Flies being moved by some surface chop is usually a good think while indicator fishing, however when there are three foot rollers it has the opposite effect. Not fun but the fish we did catch were healthy and seem to have wintered very well.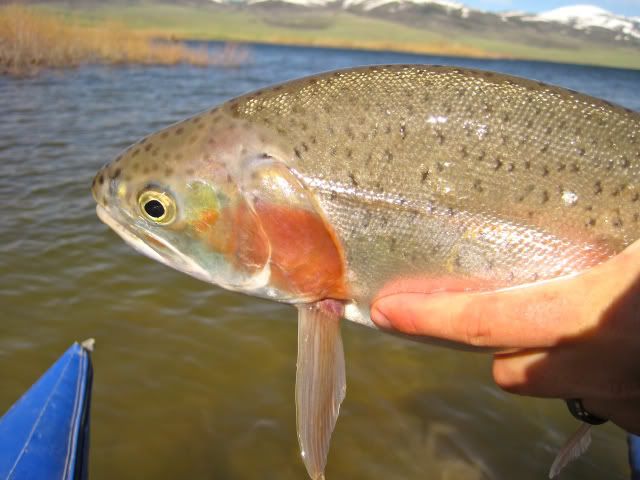 That capped off a great few days of fishing with some of my best friends. A huge thanks to Everet who drove us around and guided us while sacrificing his own fishing most of the trip. I'm sure he would have put us to shame if we would have been throwing rods more instead of helping us out. Cant wait for the next adventure.