Ten years ago, before I owned a fly rod and when I was much thinner ;D, I went on a deer hunt with my dad. We hunted on unit G of the Wyoming Range. It was quite a hunt and too much happened to tell it all here. One thing that happened was that we fished the Little Greys River and I caught my first ever Fine Spotted Snake River Cutthroats. I didnt take pictures of fish back then and the memories of those fish have started to leave me. I knew i wanted to get back.
After the hunt we went and had a steak in Afton. I was impressed by Star Valley, the Salt River Drainage and the worlds largest elk horn arch.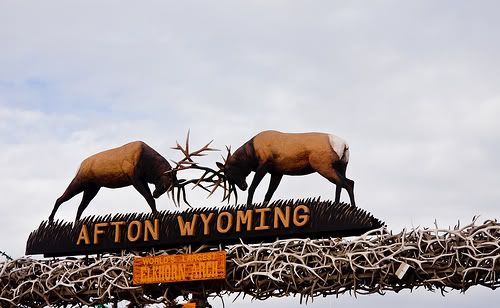 It was a place I enjoyed and wanted to return to. So when Brad Carter invited me on a trip to fish some private spring creeks and then a float of the Salt River, I jumped on it! Cole Robinson picked me up early Friday morning and we picked up Brad at his home in Logan. Two hours after that we pulled up to Brad's house of his childhood. When we pulled up to the ranch house in Grover Wyoming I said, "this would have been a cool place to grow up!" He agreed that indeed it was. Their back yard is a mountain and their front yard looks like this.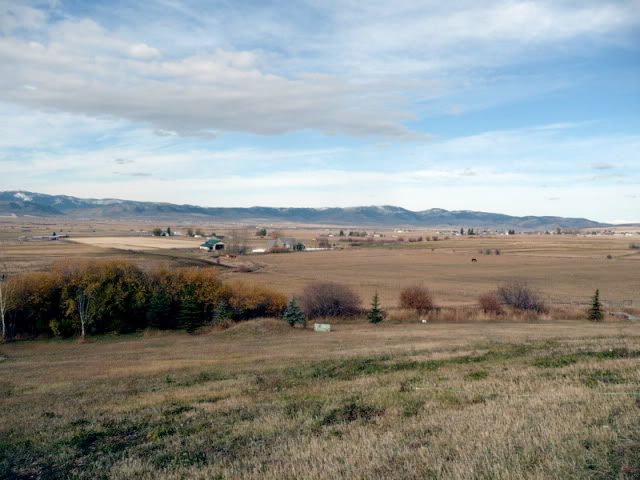 His dad, Allen, was the most accommodating host ever, and the ranch house proved to be a great base camp for our two day Wyoming adventure.
The trip for me could be summed up in one word; Humbling. I just cant sugar coat this report. It was tough tough fishing! Spring Creeks are very technical, the gin clear water makes fish very wary of their surroundings. We arrived at the first property to an amazing midge hatch. There were fish all over the surface and I was excited. As we approached the creek, Cole went into stealth mode.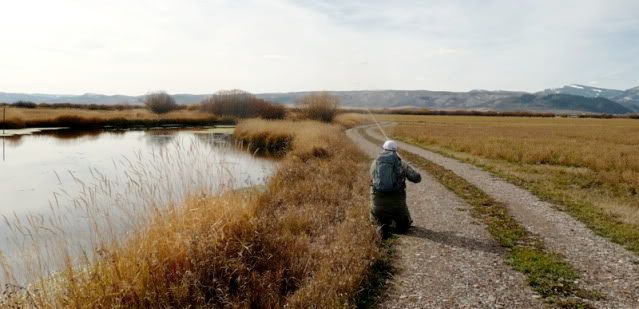 As he false casted over the creek everything just stopped. He then explained to me that one fish must have seen him or the line and that he had blown the first pool. What a crazy thing. I am used to aggressive fish and big dries or streamers. I have been spoiled I guess. The next three hours were spent trying to sneak up on pools, false cast over land, lay the 10 foot flouro leaders down like a feather, and loosing way too many flies in the willows. Arghhh… frustrating for sure, no fish, no takes, nothing. The creek was beautiful but it was kicking my tail.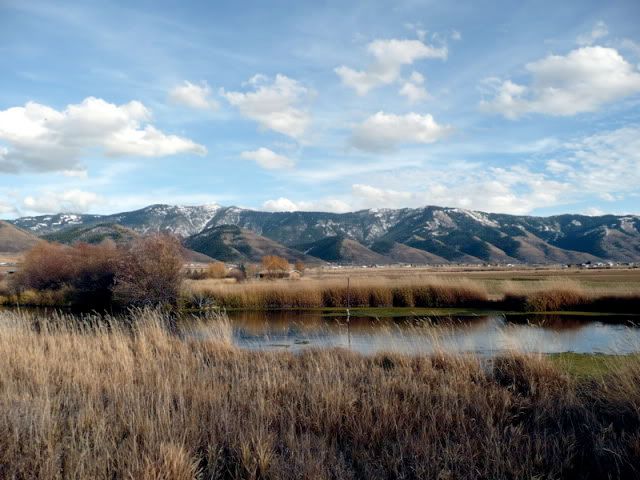 I got some good advise from Brad and Allen who had caught a few on streamers. I followed them and Cole around for a while and watched them catch a couple. It was slow for everyone. Cole picked up a Cutt on a streamer and it gave me some hope.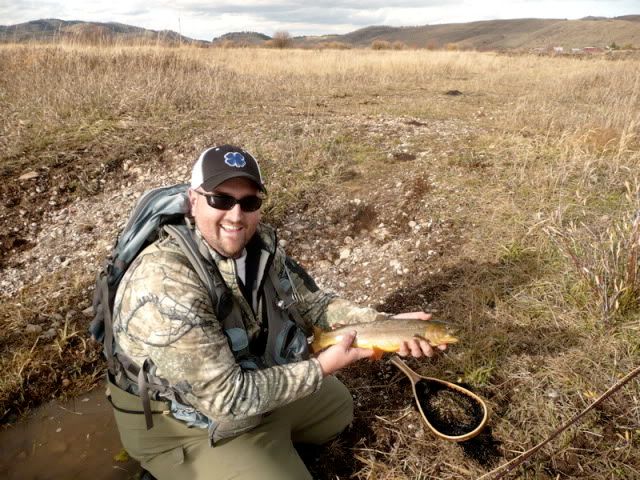 I finally caught two of the pretty little gems and was happy to wash off the skunk.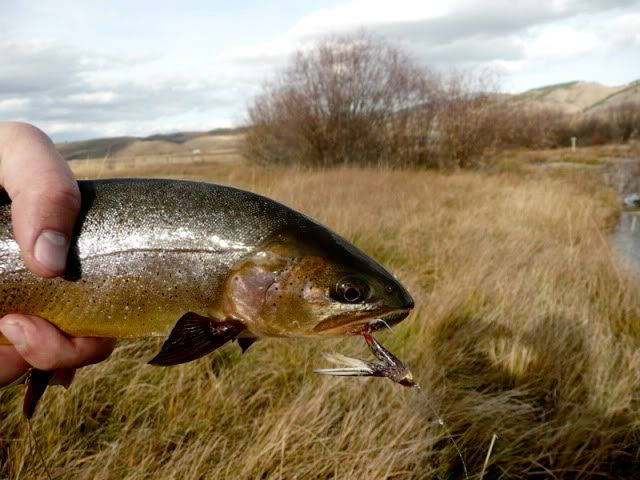 I wonder why they call them Fine Spots???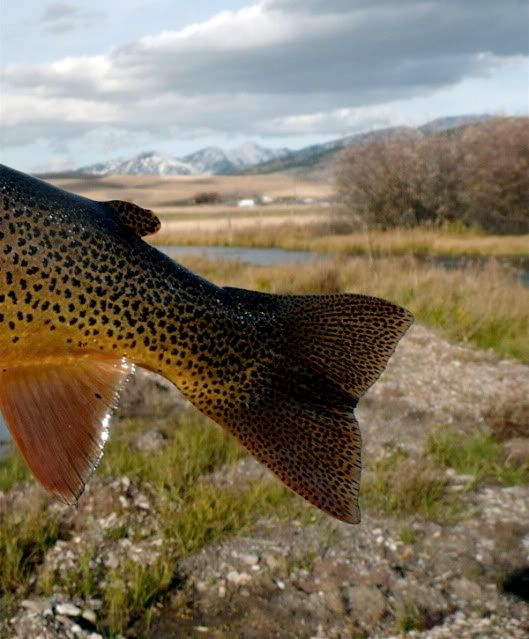 We were hoping to fish for Browns in these creeks that come up out of the Salt River and Palisades reservoir to spawn but we were either too early or too late. I only saw one redd with Browns on it. Two big ones and even with careful casting, as soon as the fly hit water they were gone in a cloud of dust. Heres where they were laying.


We made the three minute drive back to the house and enjoyed a GREAT dinner of Elk Roast with taters and carrots and root beer floats for desert. We watched amazing home videos of hunts Brad and his dad have done all over North America and then retired to bed.
Day two found us on a new property. This one didnt hold as many fish as the first and was smaller. Allen graciously tied up some deer hair streamers that he had been catching them on the day before. We nick named them the "Star Valley Secrets". On the second pool I tossed it down stream, let it swing and was stripping it back slowly. It was just under the surface and I was thinking that I would need to get it down further if I was to catch anything when a HUGE Brookie came up and slammed it!! I was so surprised I about missed him but got my nerves about me and played him to the net. I yelled for the boys to come look and then snapped some pics. What a trophy!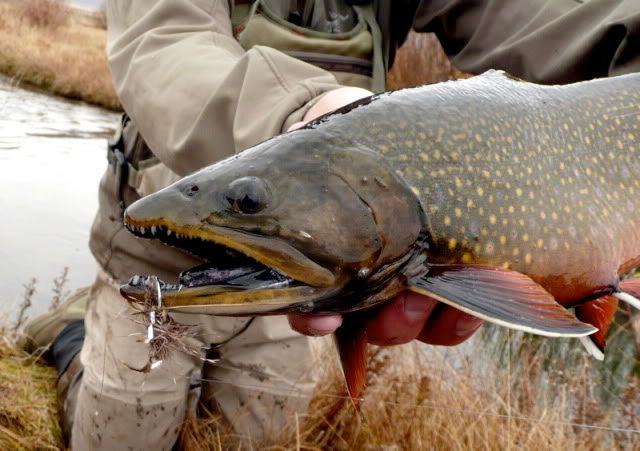 The rest of the morning was a little slow but Cole caught another Brookie I got a pic of.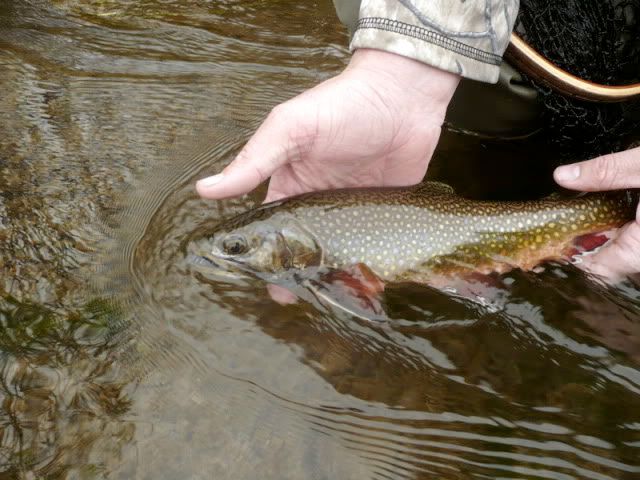 We went back to the house, this time a two minute drive, and had lunch. The afternoon was spent floating the Salt River. I've never done a float trip and never had my pontoon on any moving water. There were a few hairy spots but the majority was really mellow and fun.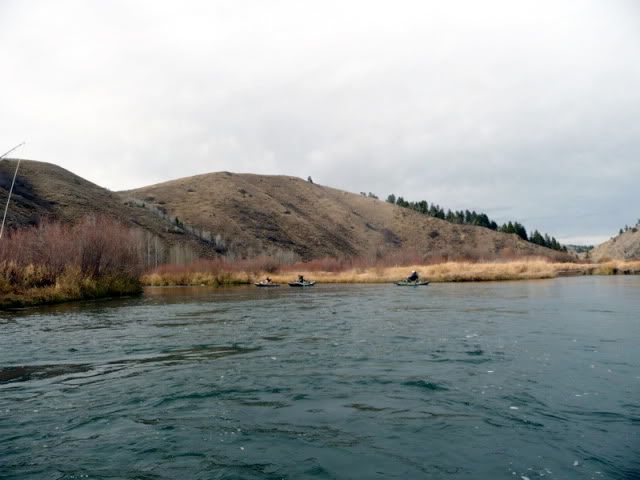 We did ok on the Salt, not big numbers but quality fish. We floated about five miles and stopped at a few places to fish some of the better runs.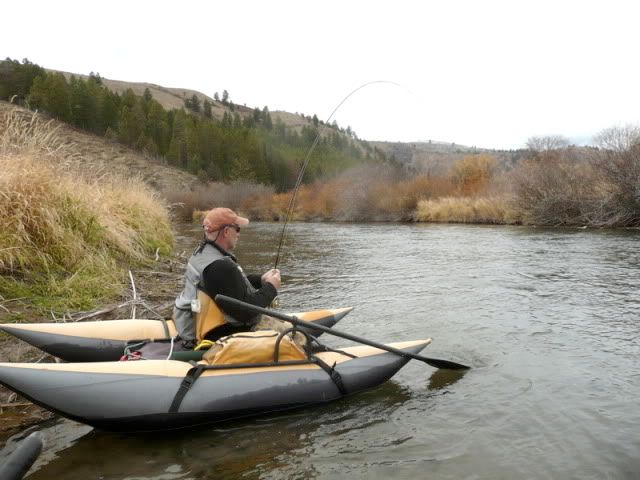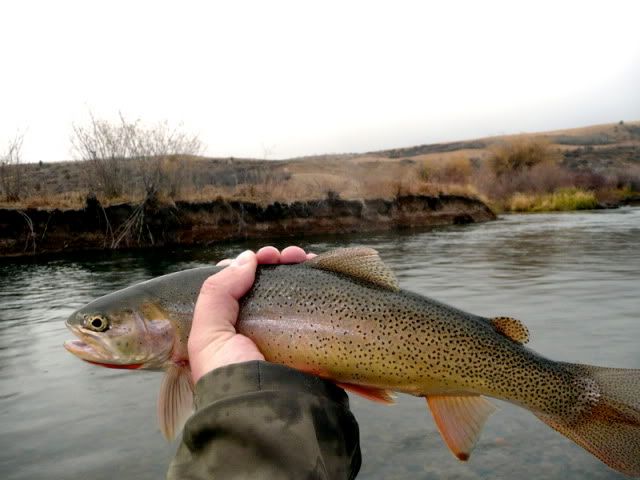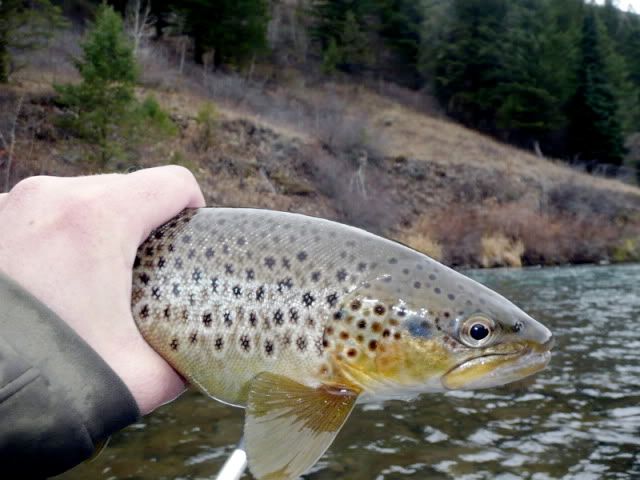 We finished the float cold, tired, wet, and hungry but also happy having spend two days in an amazing place. A huge thanks to the guys for the invite! Good friendships were made and a few fish were caught. I hope this isnt my last trip to Star Valley Wyoming.